CNYSME names Laura Serway, Owner, Laci's Tapas Bar as 2020 Crystal Ball Recipient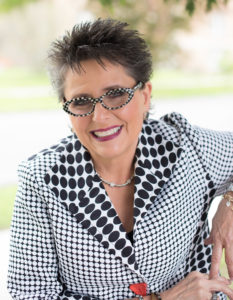 Syracuse, N.Y. — The Central New York Sales & Marketing Executives (CNYSME) have selected Laura Serway, owner of Laci's Tapas Bar, as the 44th recipient of its annual Crystal Ball Award. Serway will receive the award on Wednesday, April 22nd, 2020 at Pascale @ Drumlins, during the annual Crystal Ball and Sales & Marketing Excellence Awards presentation and celebration.
CNY Sales & Marketing Executives President Rachel Henderson-Kelly states, "Laura is a champion of all things Central New York, as well as sales and marketing. Her innovative and entrepreneurial spirit have led her to such great successes, and her volunteer work displays the passion she has for this community. CNYSME is proud to present her with this great honor."
Laura Serway is a serial entrepreneurial executive with more than 35 years of experience managing and training consultative sales, marketing, communication and business development at the local, regional and corporate level for media companies.
Serway has lent her motivational management style to dozens of local non-profits including, but not limited to, AccessCNY, Salvation Army, Vera House, WISE Women's Business Center, American Heart Association, Women United and Priscilla Mahar Animal Welfare Foundation. Laci's Tapas Bar has also given away over $125,000 to nine different non-profits in Onondaga County.
The prestigious Crystal Ball is awarded annually by CNYSME to a local businessperson or group of business people in recognition of their contributions to the sales and marketing profession and for their endeavors in the areas of community development and support. Past recipients include Eric Mower, Art Zimmer, Mark Re and Howard Dolgan.
The full list of past recipient's can be found here.
Want to be a part of the evening? Purchase tickets for this event here.